The Haute-Tarentaise, a tourist valley, is structured to welcome you.
In the heart of this magnificent and vast territory, Sainte Foy Tarentaise ski resort is nestled in an incredible mountain cirque, between 10 peaks at over 3000m, sheltered from the winds, largely covered with snow from late autumn.
Intact, warm… The village has kept all its nature and shares the most beautiful things mountain life has to offer. You come to seek silence, to forget your occupations, to find family, friends, or to pour into new sensations?
Saint Foy the attentive has a lot to give you.
Let yourself go. Free the "natural skier" inside you who dreamed of almost infinite skiing. Discover in yourself more than you thought you'd find…
Our partners in Sainte Foy
Une Marmotte au Soleil – Press, Gifts, Souvenirs, Regional Products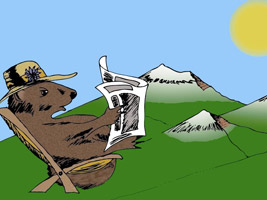 Press, gifts, souvenirs, FDJ.
Regional products, cheese and cold cuts, raclette, fondue and delicatessen corner.
Bread depot.
Open 7 days a week from 8:30 am to 7:00 pm.
Next to the ESF.
Restaurant tickets accepted.
Les Balcons de Sainte Foy
73640 Sainte Foy Tarentaise
Tel : +33 (0)4 79 06 03 57
Sandrine Gonthier – Ski instructor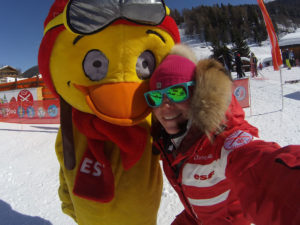 Want to learn to ski, to improve your technique…
For your private lessons, ask for Gonthier Sandrine, ski instructor at the French Ski School of the resort.
Gonthier Sandrine : +33 (0)7 77 33 31 72
ESF Sainte Foy : +33 (0)4 79 06 96 76